Auto Salespersons Course - Online Certificate
2022 - Online Course Registration
If you are serious about becoming a Car Salesperson. Our online auto sales course has been designed to get new people working as a New Car Salesperson. The course is applicable to any person in any country looking for employment. It has no boarders. It is also for currently working sales people wanting a professional sales process to follow. The course highlights "learning objectives". These are the important points of the lessons that you will need to know and understand when you're finished. These objectives are thought of as "knowledge-based" they are things you need to know before you become a qualified Professional Automotive Salesperson. Improving your sales ability is a high priority for making money and targeted sales training will provide you with the sales skills needed to make that happen.
Learn how to be a Car Salesperson
Learn how to get employment
Learn a professional auto sales process
Receive an ASC Sales Certification Certificate
Dealerships are looking for newly trained people
Learn what it takes to succeed
Start an exciting new career
Who Should Take This Course?
If you are unemployed or just looking for a career change, this course will give you the advantage you require to secure a job as a new car salesperson.
Anyone looking for a new career, not a job
If you like dealing with people
Sales staff looking to increase sales
You can get employed in any country
People that enjoy retail selling
People that want to make money
How the Online Course Works
You can complete it in one day or 5 to 8 hours.
Each of the 4 Modules has written content with word tracks.
There are many videos to help you understand each lesson clearly.
You will Read detailed guides to each lesson.
Answer each modules examination, you are required to achieve a 70% passing grade.
Get additional help if needed. An ASC instructor can be emailed for course training assistance.
What People Are Saying about the Online Course
I was unemployed for 7 months. I tried getting get a job as a car salesperson but no one would interview or hire me. I found the online car sales course and took it. I learned the sales process needed and applied the employment search techniques given. I was offered 3 dealerships sales positions in the first week after the course. The ASC Certificate really helped on my interviews, the sales managers were very impressed that I took the initiative to get some training first. This course got me a job!
Thank You ASC. Gerald - Chicago, Illinois

Thank you for offering this online course. I just moved to Dubai and was looking for work. I have a business background but no sales experience. This course gave me the tools to secure a sales position in two weeks. I'll let you know how my new career turns out.
Sincerely, Hossein - Dubai, UAE

I have taken several online courses and must say that this course was easy to use, informative and truly helped me to make changes in the way I sell. I would like to thank Mr. George for his years of professional experience in the auto industry and I look forward to your next course offering.
Jennifer - Toronto, Ontario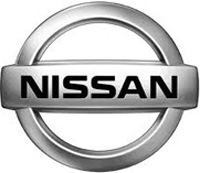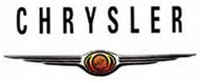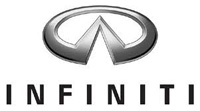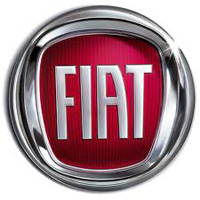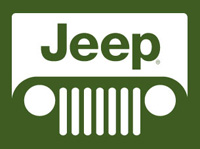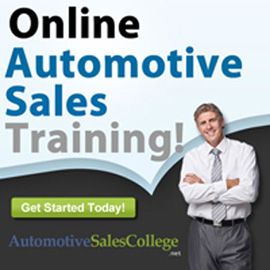 Automotive Salespersons Online Course Fee and Registration
$ 79.00 / Student

Click the Pay Now button to Register.
You will Receive an Automotive Sales College Certification Certificate.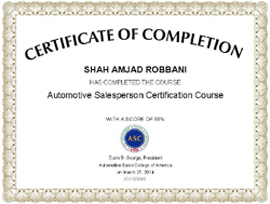 Please Email us at hr@visitasc.com once your payment has been processed.
Would you like to work for...